Save time processing battery data, focus on creating battery insight
The BATAL family exists to support the processing of raw data quickly into an exploitable report with full battery insight.
Raw data from all type of test machines are easily read and analysed.
For example, massive data files from ageing tests are transformed in key ageing parameters.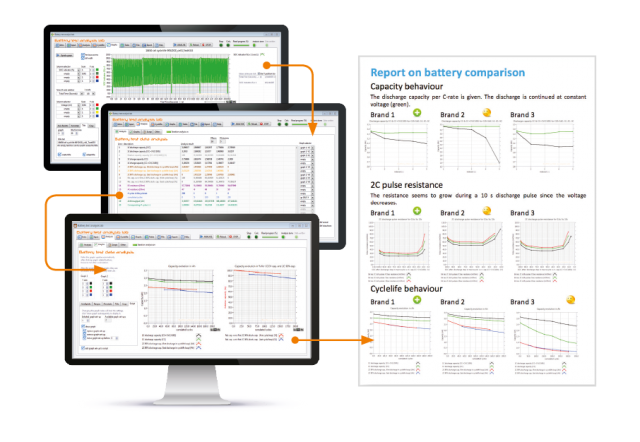 Reduce the time for analysis From 1 day to less than 1h